Why We Are Here
Our value is our knowledge. While our products are available across the web, hands on advice, knowledge and personal assistance are not. Our real success comes from helping people attain the lifestyle they aspire to. Focusing on people first assures us success in business, at home, and in our community.
CareProdx.com is owned and operated by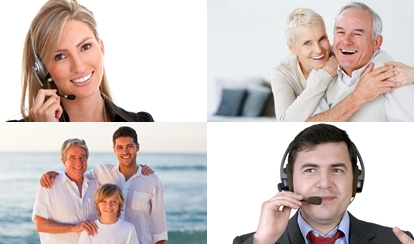 Medilow, Inc.

11807 Allisonville Road, Suite 161
Fishers, IN 46038
Phone: 800-413-3302
Fax: 317-288-3652
CareProdx.com is owned and managed by a team of seasoned professionals with years of experience in the healthcare industry. Our teams experience includes orthotics, prosthetics, patient care, handicap accessible remodeling, web medical sales, on line service centers and customer service specialists.
CareProdx.com is also a part of an effort to bring socially conscious business to the internet. Owned by Medilow, Inc. an Indiana Corporation, Medilow donates a portion of the proceeds from each sale to not-for-profit organizations that provide food, clothing, medicine and education to the truly destitute poor of this world. Thousands of the worlds children die each week due to the lack of clean water and basic medical care. It is our intention to make a concerted effort to alleviate this problem.
We understand that in todays environment you should be wary of who you are purchasing from and how legitimate their business is.
Outstanding customer service coupled with quality products and prompt delivery is the basis of our business philosophy. To that mix we add the knowledge that allows us to help you find solutions for the challenges we all face as we and our loved ones age. We invite you to call and chat with us during the week, just to get to know us a little better. We also invite you to use us for your medical equipment needs, not only to help your loved ones or your customers, but to also help give a cold cup of water to a hurting world.
At CareProdx.com we focus on the importance of putting family first. We have provided photos to help you see who we are and what is important to us and our employees.
Please check out our photos, these photos were taken by our staff members as they gave their time for the poor and less fortunate of this world. We hope they will provide insight into who we are and what is important to us.