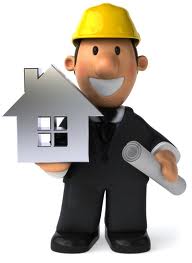 NEED A CONTRACTOR?
CHECK OUT THE ONLINE REFERRAL SITES BELOW FOR CONTRACTORS IN YOUR AREA
OR
SCROLL DOWN AND CHECK OUT CONTRACTORS AND INSTALLERS THAT HAVE INSTALLED OUR PRODUCTS IN YOUR STATE
Listing on this page does not constitute an endorsement. Contractors listed on this page have conducted business with CareProdx.com and demonstrated credibilty and competency in our transactions with them. It is the responsibility of the customer to determine if the selected contractor is the best fit for their individual job. CareProdx.com does not provide labor warranty for any contractor listed.
ONLINE REFERRAL SITES:

LISTINGS BY STATES
Alabama
Alaska
Arizona
Arkansas
California
Vierra Fine Homes
Louis Vierra
3470 Hoen Ave
Santa Rosa, California 95405
707-888-6963
lou@vierrafinehomes.com
VierraFineHomes.com
Colorado
Connecticut
Delware
Distric of Columbia
Florida
Georgia
Hawaii
Idaho
Illinois
Indiana
Iowa
Kansas
Complete LLC
Mathew Mabe
11031 South Cottage Lane
Olathe, Kansas 66061
913-238-0206
matt@completellc.net
Completellc.com
Kentucky
Louisiana
Maine
Maryland
Trevor Buidlers
Ed Ferrandi
15106 Tanyard Raod
Sparks, Maryland 21152
410-472-6601
edferrandi@verizon.net

Massachusetts
Michigan
Minnesota
Bald Eagle Builders
Jason Hohn
6854 132nd North
Hugo, Minnesota 55038
651-407-6979
jason@baldeaglebuilders.com
BaldEagleBuilders.com
Mississippi
Missouri
Montana
Nebraska
Nevada
New Hampshire
New Jersey
New Mexico
New York
Home Improvement Gallery

Tony Girard

10 Saratoga Ave

South Glen Falls, New York 12803

518-745-5097

homeimprovementgallery@gmail.com




M. V. Design

Michael Vice

Ticonderoga, New York 12883


518-858-1528

mvdesigns@aol.com







Kitchens Complete

Dan Coombs

P. O Box 151

Delanson, New York 12053

518-895-6112

cdddan@aol.com





Hodorowski Homes

John Hodorowski


796 Burdeck Street

Schenectady, New York 12306

518-356-1435

Hodorowskihomes.com

North Carolina
North Dakota
Ohio
Oklahoma
Oregon
Pennsylvania
Puerto Rico
Rhode Island
South Carolina
Ted Behrick
722 Sagrada Drive
York South Carolina 29745
843-412-3103
tbehrick@yahoo.com

South Dakota
Tennesee
The Landlord's Helpers
Claudia Cook
P. O Box 1693
White House, Tennessee 37188
615-491-6218
claudiacook99@yahoo.com
Texas
Utah
Vermont
Virginia
Washington
West Virginia
Wisconsin
Wyoming