Description
Our Elite Commercial Door Opener is the complete solution to your power door opener needs. The perfect solution for retrofit or new construction, this header-mounted system is intended for high traffic, full time application. The Elite includes a built in hydraulic door closer. Manually, the door opens and closes just as it should, and the user will not notice the opener. The Elite gives you the option of pushing the button to open and pushing the button to close, or automatically closing the door at after a preset time. The Elite is the complete solution, tested to work through hundreds of thousands of cycles, and will provide years of dependable operation.
Click Here if you need a PRICE QUOTE. INSTALLS IN ONE HOUR!
Description:
The Elite works well for retrofit solutions as well as for new construction and automates any swing door up to 4.0 feet wide. This unit is a header-mounted system and works great for high-traffic or light traffic situations.

The Elite includes an hydraulic closing mechanism which allows the door to work as a standard manual door with a closer when the power unit is not activated. This operator is tested to exceed one million full-load open/close cycles. It includes three modular components and can be installed by a single person in an hour or less.

The Elite is a horizontal format, power-open (electric) & passive close (hydraulic) door operator. This is our most heavy-duty low-energy door operator. The built in closer has every adjustment available - latch speed, back check, back check location, spring tension, etc. The gear head output drives the closer's spindle to open the door. The Elite has has a built-in wireless receiver, and a sophisticated, yet simple to adjust microprocessor control and closed loop SafeTek program. The Elite is delivered properly handed, although it can be re-handed on site.
FEATURES:
Easy Self Install (We do not offer installation)

Rugged construction – system does not require a clutch system to protect the gear train

Choice of on demand or automatic operation

Rated at 4 CPM

Cast iron, multi-size hydraulic door closer with five adjustments

Non-handed – system converts from right- to left-hand configuration in 15 minutes or less

Push to open or pull to open ready

No maintenance required

System includes exclusive SafeTek™ safety control program

No external safety devices required

Sensor and access control ready

Quiet, smooth and efficient operation

True microprocessor motor control

Hold-open and operator shut-off switches are standard

Available in standard and custom powder coated finishes

Wireless operation standard (built-in)

CSA / NRTL listed

Meets all ADA / ANSI 156.19 code requirements

Two year limited warranty
Electric Strike: Remotely releases the door latch allowing the Elite Door Opener to open the door. Door handle remains in a locked position and the door remains locked after it closes.
Frequently Asked Questions:
What is the size of the opener housing?

19.25" X 8" X 5"

What is the power rating of the DS 5?

The DS 5 is rated at 4 amps at 120VAC.

Can I open two doors with one button?

Yes, that is easy to do.

Will thisopener operate during a power failure?

No, in that circumstance you would need to have a battery backup.

Does this opener work with already installed magnetic locks?

Yes it can.

What is the minimum and maximum time the door can stay open?

Can that time be adjusted in the field?

The minimum hold open time is 3 seconds, adjustable up to 60 seconds. Normal hold open times are about 8-15 seconds

Can I use an infrared or motion detector to hold the door open?

No you cannot. This opener uses a low energy, slow open program. It is not intended for use with motion detectors. You can set the door to remain open for up to one minute. It is designed to not "surprise" users, while maintaining a minimum amount of necessary force to stop and reverse when necessary.

Can I use an infrared or motion detector to open the door?

While the motor has additional contact points for other devices, such as magnetic locks. We do not encourage the use of automatic actuators. They tend to "surprise" first time users, which can lead to unnecessary falls.

How fast does this product open a door?

This system is set to open a door in about 7 seconds. This meets ADA guidelines while allowing the unit to be a low energy slow open product.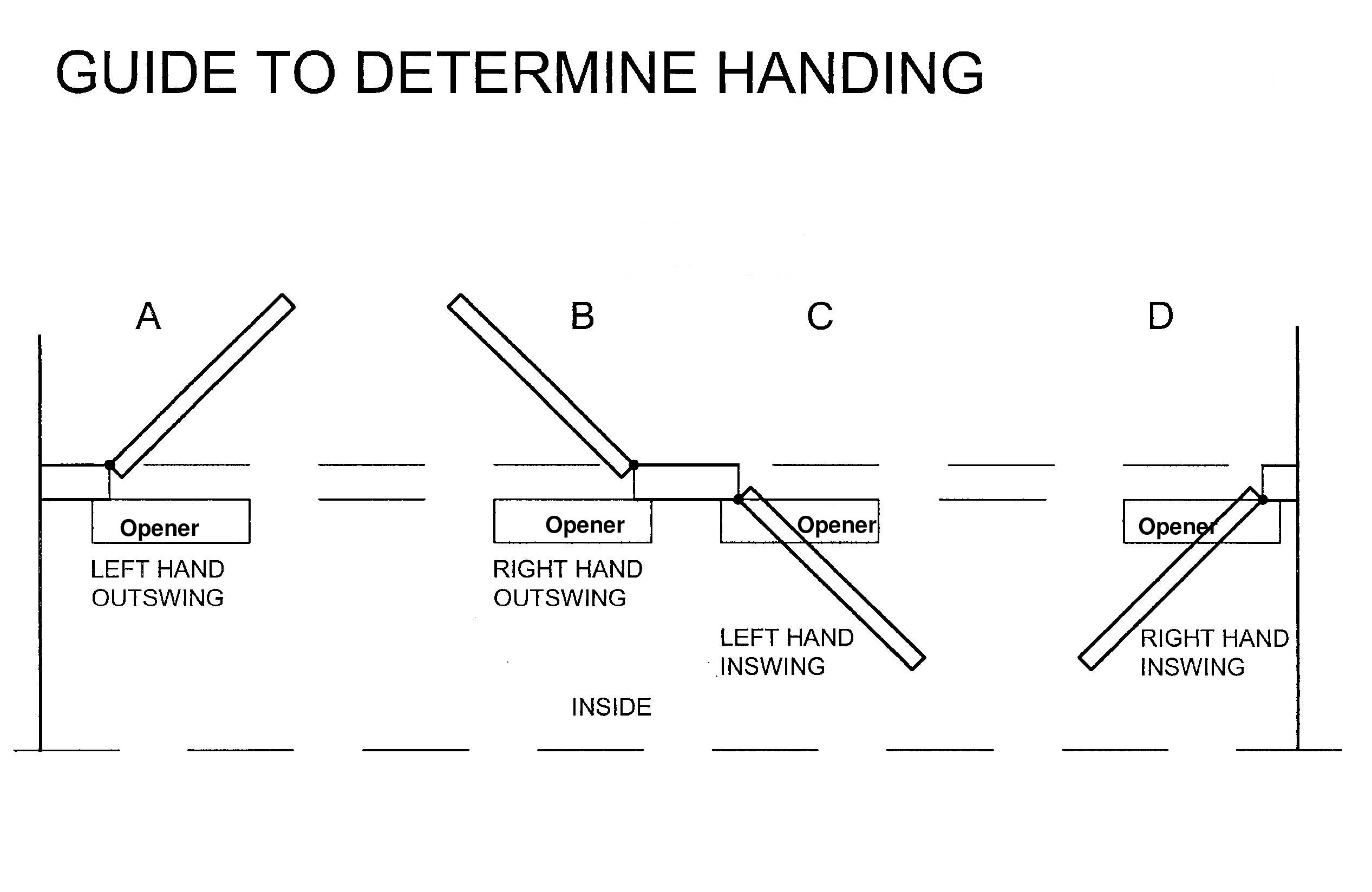 Door Opener Return Policy: This door opener, when installed properly for its intended use by a skilled craftsman, will be relatively trouble free and will operate properly for its intended use. Should a part fail, while under warranty, CareProdx.com will replace the part at no expense to the purchaser. Labor, express freight and loss of use expenses are not covered by our warranty. Likewise, the failed part must be returned prior to replacement, or the buyer must purchase the replacement part and await a refund after that part has been returned and inspected by CareProdx.com. If you are unsure if this opener will work in your circumstance, please talk with a customer service door opener expert in detail before your purchase. Because it is impossible for CareProdx.com to ascertain if a door is properly installed and operating properly and it is impossible for CareProdx.com to ascertain if the door opener is properly installed, we do not accept returns on door openers after installation. No product can be returned after 30 days from the date of delivery. Restocking fees of up to 20% may apply. By purchasing this product, customer agrees to this returns policy. Other restrictions may apply, please see our full Returns Policy for additional details.
View All
Close
Warranty Information
CareProdx Elite Model is guaranteed to be free from defects in parts and workmanship for 2 years Warranty does not cover: Damage caused by neglect Abuse Improper application or installation Damage caused by power surges Lightning strikes or other catastrophic events Installation labor not included
View All
Close
2 Reviews
Everything works great. Customer is very pleased.

Quality Piece of Equipment

We received our door opener and it took a little while to find the time to install it. We now have it installed and after a few minor adjustments and a little help from the support group at the Company, it works like a charm. We plan on getting more of them, just wanted to try one out first. It seems like a quality piece of equipment
View All
Close