Description
The Molift Mover 180 has a lightweight aluminium construction that makes the lift very easy to maneuver. The large lifting interval, 10.4"– 64.2", allows hoisting from high surfaces as well as hoisting from the floor. Mover 180 has also the option of 2- or 4-point suspension. For improved caregiver ergonomics, the Mover 180 is equipped with Molift's unique push bar that provides multiple and flexible grip possibilities for improved caregiver ergonomics. Mover 180 is equipped with 3" castors as standard, but it is also available with 4" castors. Mover 180, like all Molift lifts, is equipped with the unique service notification system that notifies when service is required. The integrated service software can also be used to retrieve data about lift usage and lifting patterns.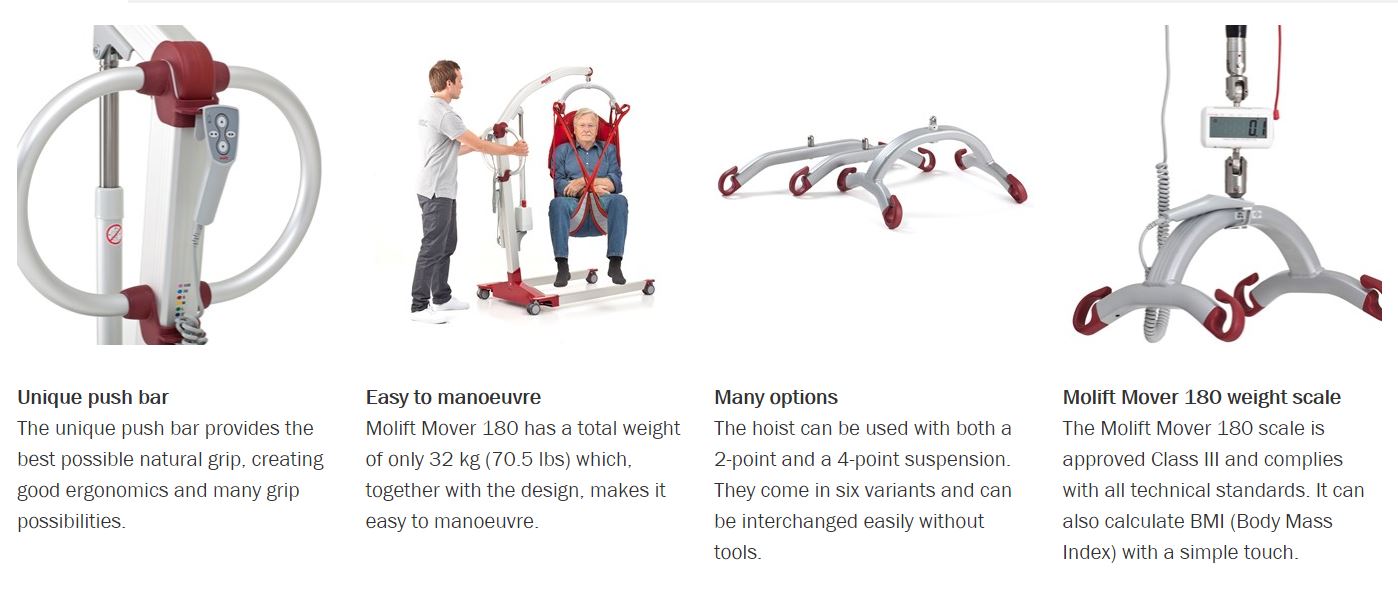 NOTE: Slings must be purchased separately.
Specifications:
Unit Weighs: 70.5 lbs.

Length: 49.5"

Width (Legs): 26.5"

Leg Height: 4.2"

Hoisting Height: 14.5" to 68"

Hoisting Speed: 1.6" per second

Weight Capacity: 400 lbs.
Click Here to see the Return Policy for this item.
View All
Close