Description
Our Do It Yourself Commercial Door Opener PRO model is designed for applications that already have an existing closer in place. This opener features a rolling wheel on the end of the arm, allowing the PRO to push the door open, hold it open for the length of time you desire and then release the door by retracting the arm, allowing the existing closer to shut the door.
This is truly an on-demand system that adds no resistance to normal door operation. Like our Elite opener, this model is tested to one million cycles and is quite easy to install. This swing door operator is ideal for retrofit or new construction. It automates all exterior or interior swing doors up to 4.0 feet wide. The Pro is a jamb-mounted system. The actuator arm does not connect to the door.
Click Here to request a PRICE QUOTE or contact Customer Care at 800-413-3302
FEATURES:
Easy Self Install (About one hour)

Rugged construction – system does not require a clutch system to protect the gear train

Choice of on demand or automatic operation

1/10 HP motor

Works with any existing closer

Non-handed – system converts from right- to left-hand configuration in 15 minutes or less

Push- or pull-open operations

No maintenance required

System includes exclusive SafeTek™ safety control program

No external safety devices required

Sensor and access control ready (24 VDC @ 1/3 A contacts)

Quiet, smooth and efficient operation

True microprocessor motor control

Hold-open and operator shut-off switches are standard

Wireless operation standard

Three year limited warranty
Frequently Asked Questions:
What is the size of the opener housing?

11.5" X 5.5" X 5.7"

What is the amp rating for the DS 4?

The DS 4 is rated at 4 amps at 120VAC

Can I open 2 doors with one button?

Yes that is easy to do.

What if we have a power failure?

The DS 4 will not operate without power. A battery backup is suggested for those situations.

Does this opener work with already installed magnetic locks?

Yes it can.
What is the minimum and maximum time the door can stay open? Can that time be adjusted in the field?

The minimum hold time is 3 seconds after the door gets to fully open, adjustable up to 60 seconds.

Can I use an infrared or motion detector to hold the door open?

No you cannot. This opener uses a low energy, slow open program. It is not intended for use with motion detectors. You can set the door to remain open for up to one minute. It is designed to not "surprise" users, while maintaining a minimum amount of necessary force to stop and reverse when necessary.
Can I use an infrared or motion detector to open the door?

While the motor has additional contact points for other devices, such as magnetic locks. We do not encourage the use of automatic actuators. They tend to "surprise" first time users, which can lead to unnecessary falls.

How fast does the door open. This unit is set to open the door in about 7 seconds. This meets ADA guidelines, while also opening slow enough to operate as a low energy unit.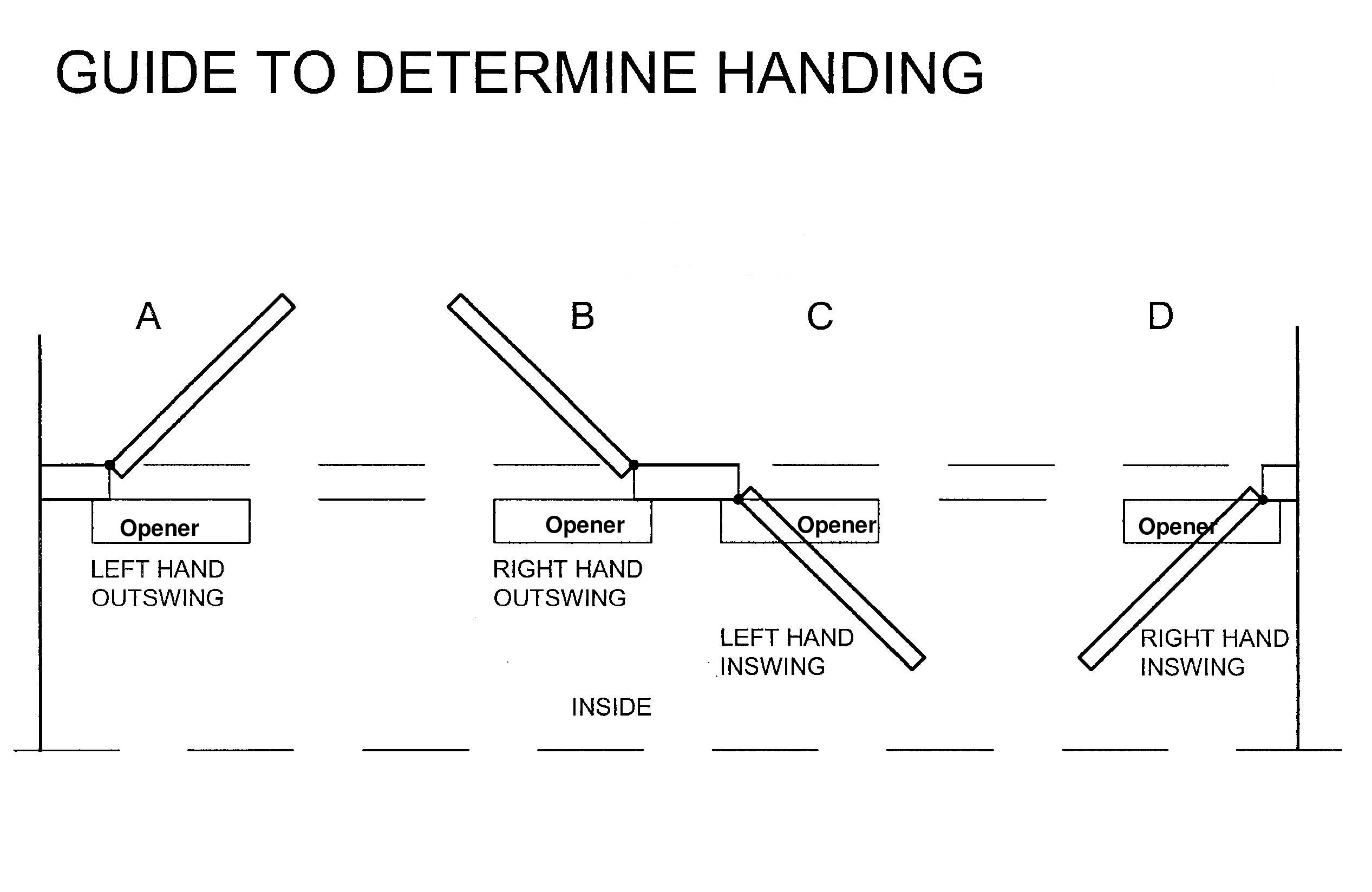 Door Opener Return Policy: This door opener, when installed properly for its intended use by a skilled craftsman, will be relatively trouble free and will operate properly for its intended use. Should a part fail, while under warranty, CareProdx.com will replace the part at no expense to the purchaser. Labor, express freight and loss of use expenses are not covered by our warranty. Likewise, the failed part must be returned prior to replacement, or the buyer must purchase the replacement part and await a refund after that part has been returned and inspected by CareProdx.com. If you are unsure if this opener will work in your circumstance, please talk with a customer service door opener expert in detail before your purchase. Because it is impossible for CareProdx.com to ascertain if a door is properly installed and operating properly and it is impossible for CareProdx.com to ascertain if the door opener is properly installed, we do not accept returns on door openers after installation. No product can be returned after 30 days from the date of delivery. By purchasing this product, customer agrees to this returns policy. Restocking fees of up to 20% may apply. Other restrictions may apply, please see our full Returns Policy for additional details.
View All
Close
Warranty Information
CareProdx Pro Door Opener is guaranteed to be free from defects in parts and workmanship for 2 years Warranty does not cover: Damage caused by neglect Abuse Improper application or installation Damage caused by power surges Lightning strikes or other catastrophic events Installation labor not included
View All
Close
8 Reviews
Easy to install. Put it in a hospital and they are happy. Adding more.

Excellent product. Excellent Tech Support by Terry. Thank you so much!

No Experience, No Problem

We just finished installing the DS 4 opener on a heavy solid wooden door at our church entrance. I was a little concerned about attempting to do this ourselves. However, the two of us, both over 70 years old, had no problem at all installing the opener. It took us more time to run power to the area than to install the opener itself. We carefully measured and taped the template to the door jamb and marked the mounting holes and it was a snap. There was no need to be afraid of the install.

These openers work fine. Be sure to read the install manual completely prior to installation. It makes installation much easier.

nice and easy instalation

Works great ,easy to install. Worked so well we bought 3 more. Hope we continue installing these where needed. Cost was a big factor in our decision to but these

Engineering & Maintenance Manager

Easy order quick delivery

DuraSwing Commercial Opener

This is our second purchase of this style. The first one was installed over a year and is working perfectly. Have not had any issues
View All
Close